One of the main initiatives of the North Coast Marine Manufacturing Alliance is to promote awareness within the region about the exciting career opportunities in the shipbuilding industry.
If you are looking to make a career inquiry with a particular ship/boat/yacht builder that is part of the North Coast Marine Manufacturing Alliance, click any of the company boxes below and you can search their career opportunities and/or contact a company representative.
Take the first step toward your new career today!
"I have a great job as a shipbuilder! I have had the opportunity to work on Great Lakes freighters one thousand feet long, tugboats, destroyers, submarines, and yachts. No matter how large or small, there is a certain mystique and romanticism associated with shipbuilding and ship repair. The most thrilling sight by far is to watch a ship launched and to see pride on the faces of all the men and women who worked together as a team to make that ship come to life and sail away."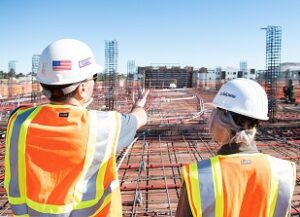 To learn more about the North Coast Marine Manufacturing Alliance or to become a member, contact:
Ann Franz | Executive Director | ann.franz@nwtc.edu | Phone (920) 498 – 5587