OCCUPATIONS & EDUCATION PARTNERS
NORTHEAST WISCONSIN TECHNICAL COLLEGE (NWTC) is designated as a Center of Excellence for Maritime Workforce Training!

"I took a job as a welder in a shipyard and wound up with a career as a shipbuilder. I now have over 25 years of experience in an industry I can enthusiastically recommend to any person seeking a career that is as unique as it is exciting. Work isn't work when it's fun, and building ships is fun!"

CERTIFICATES
Additive Manufacturing
Advanced PLC
Automation Fundamentals
CNC Helper
Control Systems
Energy Management
Energy Management Technology
Engineering Fundamentals
Engineering Helper
Fluid Power
Flux Core Welding
HVAC/R Fundamentals
Industrial Maintenance
Industrial Technician Fundamentals
Machine Safety
Mechanical CAD (Computer Aided Drafting)
Mechanical Fundamentals
Mechanical Technology Intro
MIG Welding
Motors & Drives
Renewable Energy – Solar Electric OR Solar Thermal
Robotics
Service Writer
Stick OR TIG Welding
Weld Inspection

TECHNICAL DIPLOMAS
Carpentry
Diesel Heavy Equipment Technician
Diesel Maintenance Technician
Electricity
Gas Utility Construction & Service
Heating, Ventilation, Air Condition & Refrigeration
Machine Tool – CNC Tech
Machine Tool Operation
Metal Fabrication
Welding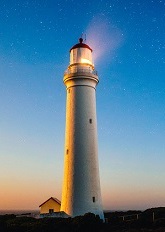 ASSOCIATE DEGREES
Architectural Technology
Automation Engineering Technology
Biomedical Electronics
Career & Technical Education Instruction
Civil Engineering Technology
Construction Management Carpentry
Construction Management Electricity
Diesel Heavy Equipment Technology
Electrical Engineering Technology
Electrical Engineering Technology – TRANSFER
Electrical Power Engineering Technology
Electro – Mechanical Technology
Energy Management Technology
Environmental Engineering Technology
Heating, Ventilation, Air Conditioning & Refrigeration
Laboratory Science
Manufacturing Operations Management
Mechanical Design Technology
Nuclear Technology
Prototype & Design
Solar Energy Technology
Supply Chain Management
The marine industry also offers great career opportunities for:
ACCOUNTANTS | ADMINISTRATIVE PROFESSIONALS | HUMAN RESOURCES | INFORMATION TECHNOLOGY | MANAGERS | MARKETING | TEAM LEADS
CYBERSECURITY | SECURITY
LAMINATORS | MATERIAL HANDLERS | PAINT TECHNICIANS | PLUMBERS | PIPEFITTERS
LEAN | QUALITY CONTROL
AND MORE…!
Checkout the NEW Manufacturing Alliance's
ALL STARS & All Star MAGAZINES for more great career information!

Go on to earn your bachelor's degree!
Start your bachelor's degree at NWTC and save $1,000's in tuition. Credits from many of their programs transfer seamlessly to four-year colleges or universities. These opportunities fulfill an industry need for careers such as
engineering technologists
, while providing students a convenient, high-impact, rigorous program and path to life-long success.



To learn more about the North Coast Marine Manufacturing Alliance or to become a member, contact:
Ann Franz | Executive Director | ann.franz@nwtc.edu | Phone (920) 498 – 5587